I'm really digging these April Fool's covers from the Image Comics gang. I grabbed the UNCANNY AVENGERS-inspired BLACK SCIENCE one last week. Unfortunately, I passed on the "Gwinvincible" INVINCIBLE one last week, (though I got a picture of it). Tomorrow I will snag up this "SNYDER – JOCK SAVAGE DRAGON" one for its sheer coolness.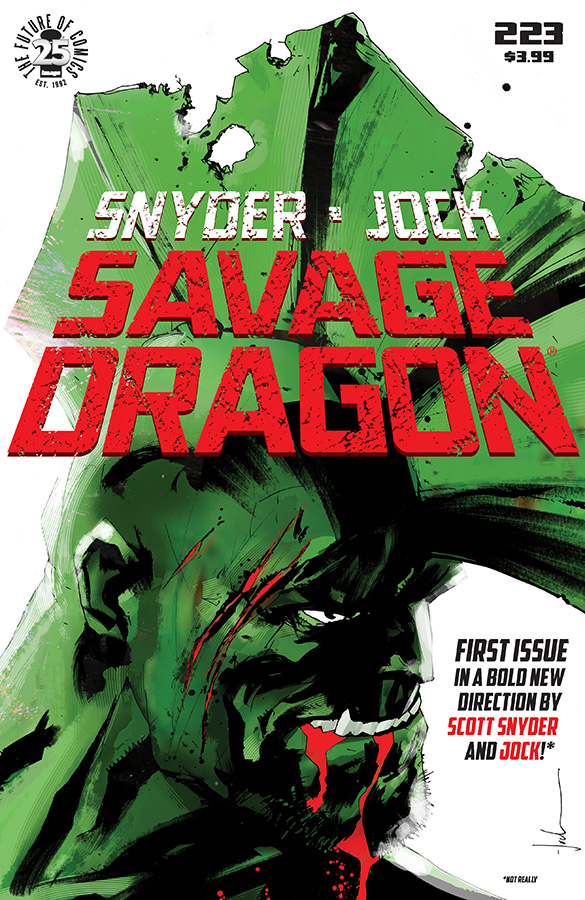 ( W ) Erik Larsen (A/CA) Erik Larsen
NEW STORY ARC – "THE MERGING OF MULTIPLE EARTHS," Part One
Mr. Glum devises a plot to merge the multi-verse and restore the love Angel Murphy had for him. Malcolm Dragon fights to save his reality and the lives of everybody on Earth. It's an awe-inspiring, world-shattering, cosmic event told in three chapters.
In Shops: Apr 26, 2017